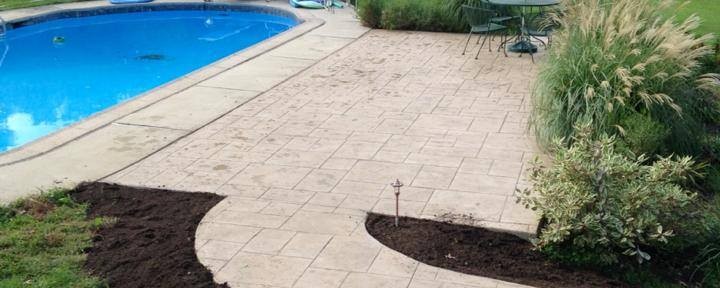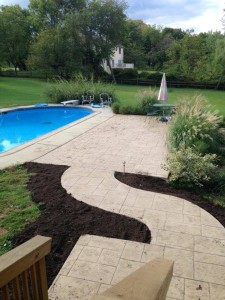 When you hear the word "concrete," you may feel inclined to think of a boring, gray substance. Well, we're living proof that that idea just isn't true! And, we're not the only ones using stamped and decorative concrete to create beautiful pieces of art.
We recently came across an article detailing the latest decorative concrete trends and thought we should share them with you!
1. Metallic Concrete– When mixing concrete with reflective objects, you get a beautiful result. The floor will sparkle and shine in a way that mimics metals like copper or steel.
2. Curved Concrete– You don't have to be square when it comes to concrete. One of the newest trends involves creating curved and even circular pathways.
3. Mixed Material Concrete– Imagine a pool deck made from a combination of concrete and stone, or even brick. This is a chance for you to have a very beautiful, very unique decorative concrete creation.
4. Glow-in-the-Dark Concrete– Whether for safety or trendy reasons, glow in the dark concrete is now a possibility. Professionals are capable of mixing concrete with photo-luminescent materials to make floors, stairs, and decks light up at night.
For even more decorative concrete trends, check out the full article here.