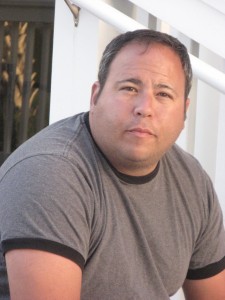 John DiFelice, owner and operator of DiFelice Stamped Concrete and Masonry, began his masonry trade work as a teenager. After working on building houses with his father, John set out to start his own business, and in 1996 DiFelice Stamped Concrete was born.
With the popularity of stamped concrete growing, John has become an expert in the art of installation. His team has experience working on a range of jobs, and no project is too big or too small. DiFelice Stamped Concrete serves customers in Delaware, Chester, and Montgomery Counties, as well as the Main Line and parts of Delaware and New Jersey.
Call us today to get started on your project. We will write you a free, detailed estimate and work with you to determine the best design options and pricing. Your work will never be passed along to another contractor, and John will be there to ensure the job is complete.