The DiFelice concrete stamping team can transform any surface with a solid, durable, and aesthetically pleasing design. We offer a variety of patterns and colors to choose from, and we can stamp concrete surfaces to give the authentic look and feel of natural stone. We have experience installing a variety of surfaces, including walkways, pool decks, patios and driveways.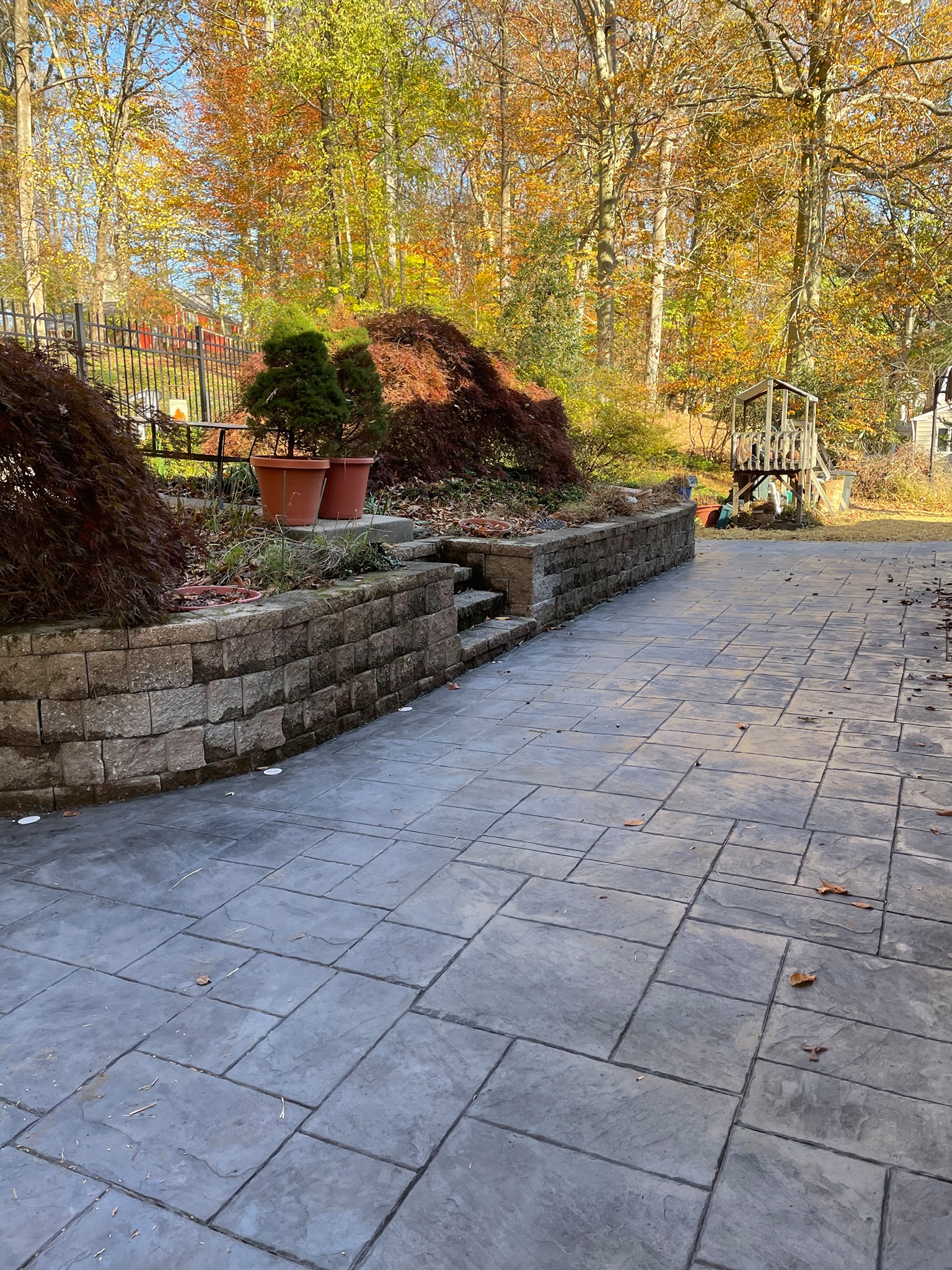 Stamped concrete is a concrete installation technique dating back to before the 1950s. It's a process that involves coloring and designing a pattern into freshly poured concrete, resulting in a finished product that looks nothing like plain concrete.  As stamped concrete contractors, we are constantly coming up with unique custom concrete designs to impress our customers.
If you are looking just to update an existing concrete surface, we also offer stampable overlay services.
Check out some of the work we have done in the past:
Our service areas include: